Flexible and Maintainable eCommerce
Sound United is a leader in speaker design and manufacturing, creating top of the line speaker systems with a focus on home theater component audio. Through their three exceptional brands, Definitive Technology, Polk Audio and Polk BOOM, Sound United delivers diverse, quality products with a range of price points and specializations.
Sound United was dealing with an aging, unintuitive content management system powering two restrictive ecommerce sites. Hamstrung by outdated technology, they were unable to make improvements or even basic adjustments. In addition to updating their system, they wanted to push what was possible in terms of flexibility and control for their content managers and design team.
Using the Craft CMS and Craft Commerce, we created two evergreen sites for their main brands: Definitive Technology and Polk Audio. Each site reflects the two distinct brand personalities while sharing the same backend and codebase. Using Atomic Design principles, we created both sites on a system of content blocks that can be rearranged and changed directly from the CMS without touching a single line of code.
Craft: Empowering Your Content
Craft Commerce was a perfect fit to power these sites. Its functionality and unmatched flexibility allows developers to control every aspect, from product modeling to order processing workflows. On top of that, the setup is a breeze for developers, and the everyday management tasks are quick and easy.
Craft CMS, allows us to give the content manager experience the attention it deserves. This is not a "you get what you get" CMS — we set Craft up to meet Sound United's specific needs. And with a flexible backend, Craft also allows the sites to support long-term maintenance.
The Biggest & Best Craft Commerce Sites Yet
The sites we built with Craft Commerce use every bit of functionality available, from special pricing for accommodation sites to saving multiple addresses, custom order processing, and so much more. These sites represent the best examples of a website built using Craft Commerce, with the biggest brands attached to them. With Craft Commerce, made by the same team who cut their teeth developing essential add-ons for Expression Engine, we knew everything would go smoothly and outperform the pack with robust feature sets.
Integrated Design Teams
Throughout the visual design process, we worked closely with Sound United's team of talented designers. From our office in Seattle to theirs in San Diego, we held integrated wall reviews and collaborated on every page of the site. While the Sound United team worked at finding and producing high quality custom content for the site, we created the user interface and integrated the content on a rolling schedule.
System Builder
A huge pain point in selling component audio is figuring out how to simplify the buying process for the customer. What's appropriate for their space? Do they need a receiver? Wired or wireless? All these questions can't be answered by a traditional ecommerce website, so we took it a step further and created the System Builder.
The System Builder is half helpful audio expert, half customizable speaker system builder. By answering just five short questions, the customer is given a recommendation immediately in the form of a room decked out with the speakers perfect for them. From there, they can customize to their heart's desire, take their recommendation to a dealer, or buy it all right off the website.
Easy and Smart Video Content
The Sound United sites are integrated with Wistia's content delivery networks for video management. It makes adding, removing, and organizing videos a breeze. Wistia's expert handling of video content takes the burden off Sound United altogether.
Plug and Play A/B Testing
We developed our own plugin that allows for automated A/B testing on any page; content editors need only specify the two blocks they want to test. Visitors are automatically assigned to a test group and the results are available for viewing once the sample size is met. This plugin is based on testing best practices like only revealing one test at a time to a customer, and calculating sample sized based on a minimum detectable effect of 3%.
Two Brands, One Source
Sound United's two main brands, Definitive Technology and Polk Audio, have completely different visual styles. Using the same backend and javascript, we flexed our Sass muscles to deliver two unique stylistic executions. Both websites follow current best practices for ecommerce while creating completely different impressions for the customer.
Responsive Ecommerce
With 53% of US ecommerce site traffic in 2015, every page on the Definitive Technology and Polk Audio websites were built to be 100% responsive. These sites were designed from the ground up for any screen size, so every customer gets the best experience possible. And if it's not important enough for mobile, it's not important enough for desktop.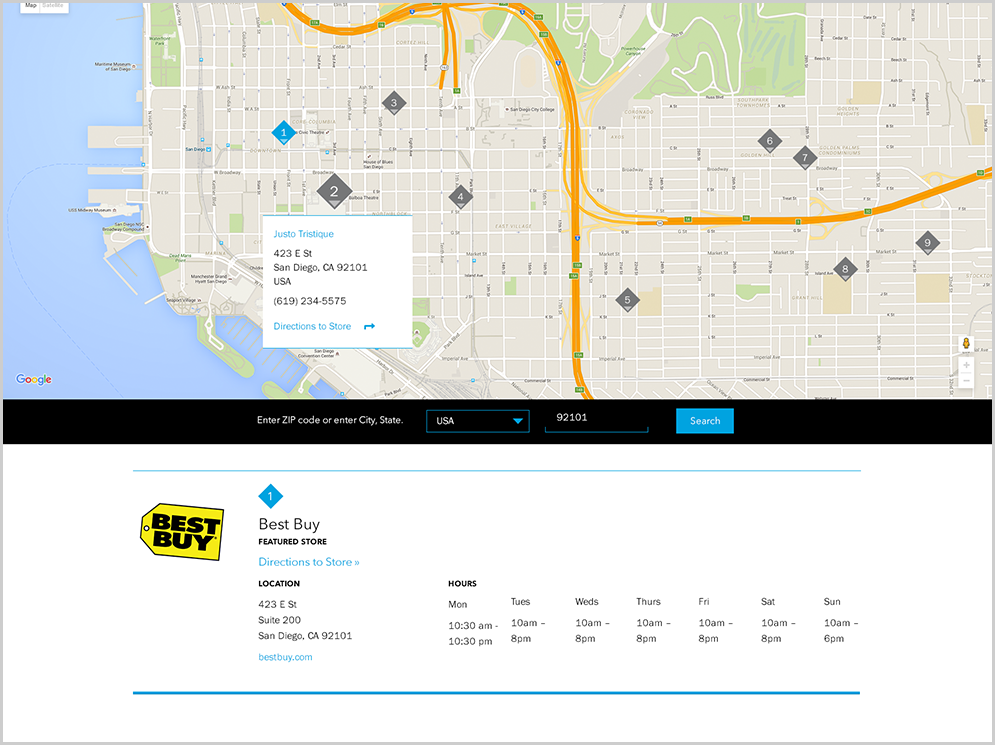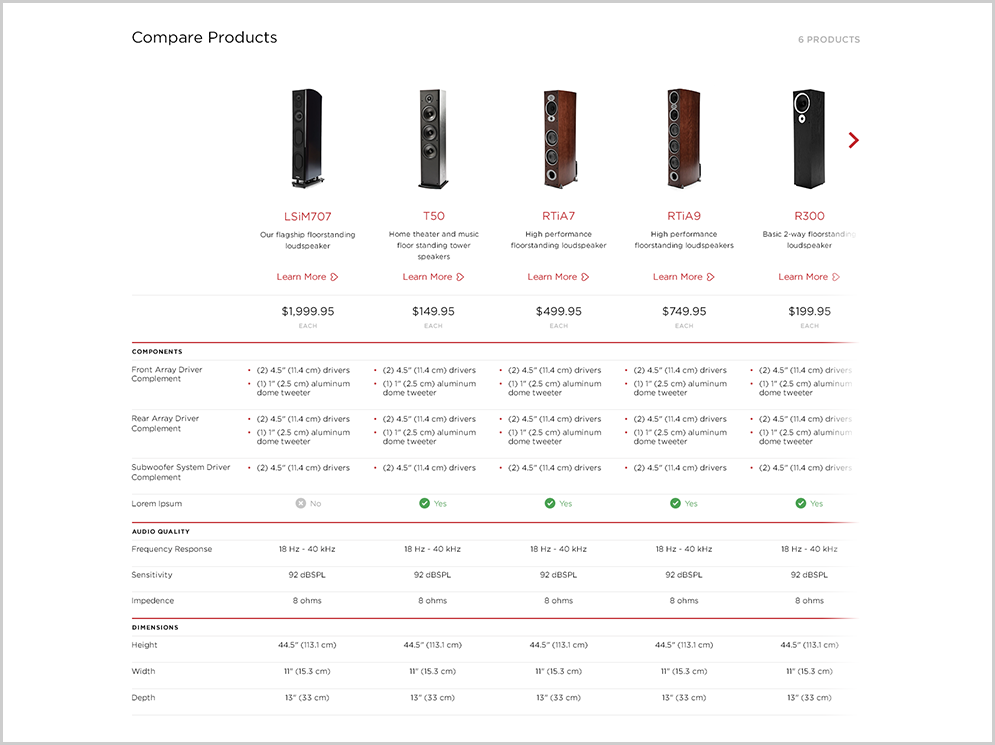 Harmonious Connection
Throughout this project our designers worked closely with Sound United's design team and our development team integrated with their systems. Together, we created two of the most powerful, maintainable, and flexible websites ever built with Craft Commerce — ones that Sound United controls from the backend to the front end.